Membership
(A direct link to the Pole membership form is available at the bottom of page)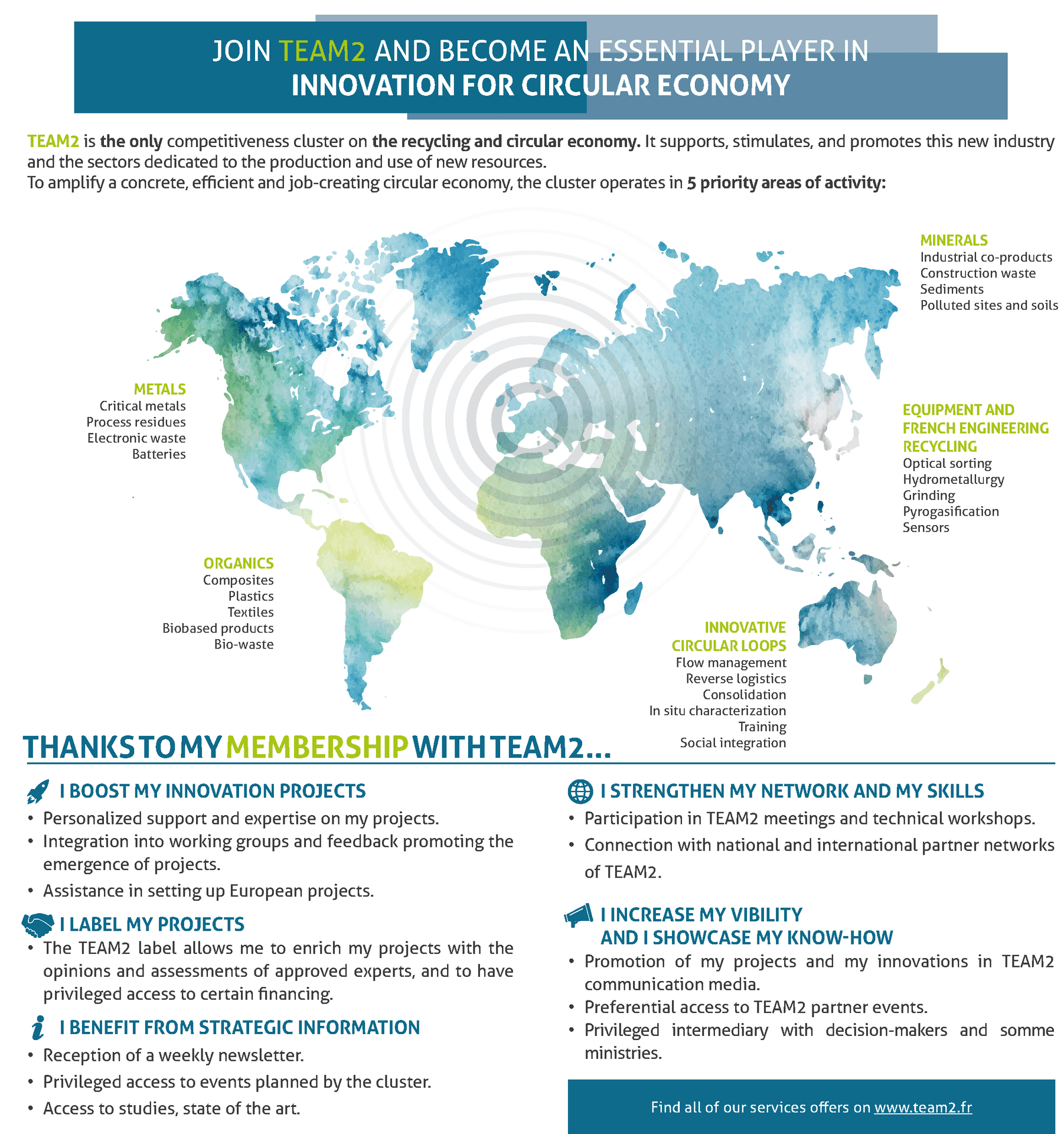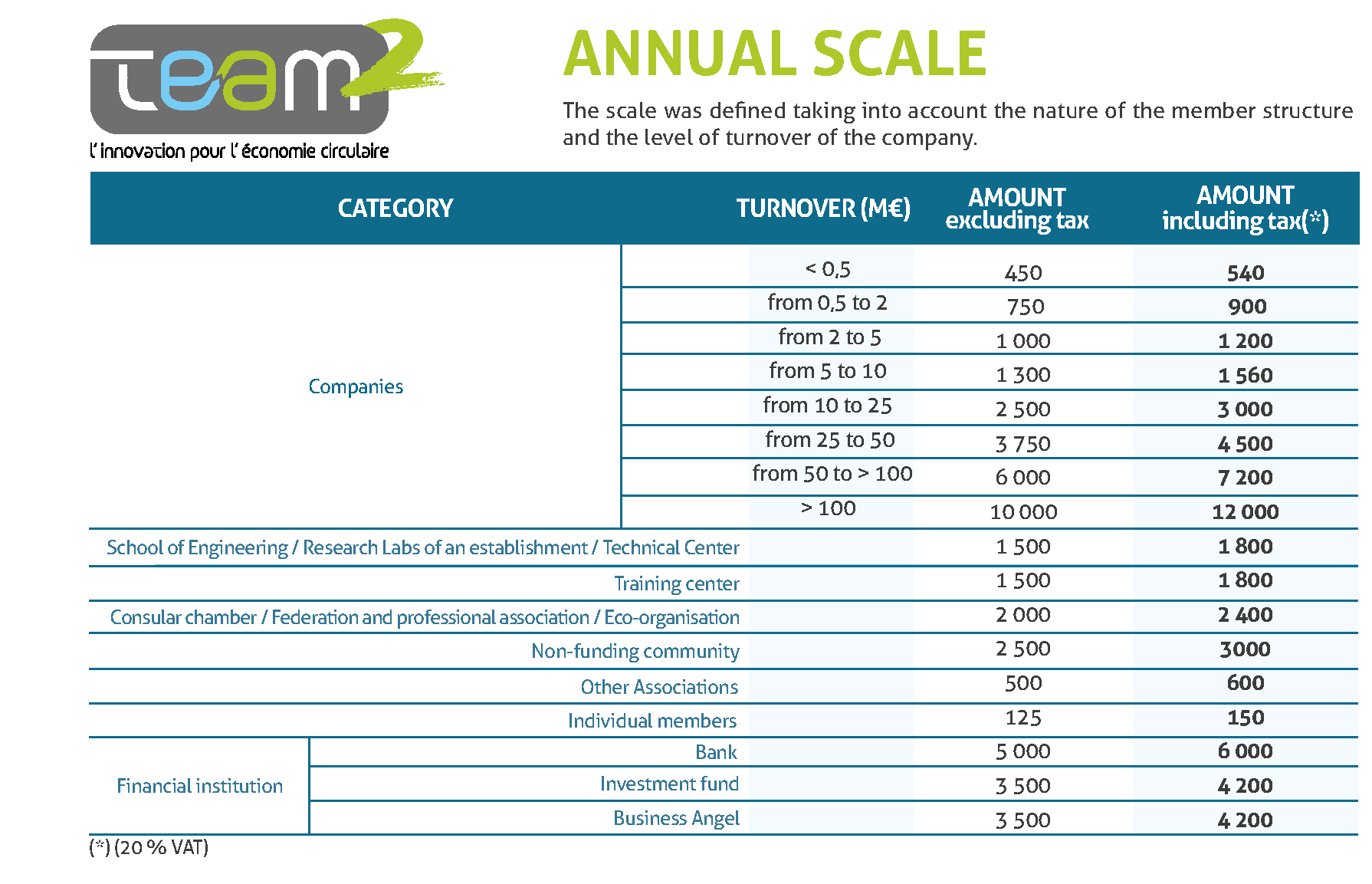 Do you want to join the TEAM2 cluster? We invite you to complete the form below. (The direct link to the Pole membership form is available at the bottom of this page).
Information to collect before completing the form:
 
Administrative information: contact, VAT number, SIRET, turnover 2023, number of employees, legal representative
Short description of the activity: the latter will be included on our website
In the CONTACTS section of the form: please indicate the contact details of the contacts (maximum 5) wishing to have an account on the intranet and receive information and news from TEAM2 and its network (newsletter, monitoring bulletins, etc.).
>> Link to information on intranet access, newsletter, monitoring bulletins, etc.
Membership payment: In order to pay for your membership, 2 options are available to you (you will need to indicate which one you choose in the form). Either by check incl. VAT payable to TEAM2/ or by bank transfer incl. VAT to the TEAM2 account opened at Crédit Coopératif d'Arras: IBAN FR76 4255 9100 0008 0128 7950 501 / BIC: CCOPFRPPXXX
Please make payment including VAT and not excluding VAT
An invoice will be sent to you
 
For any questions related to the information to be provided in this form, contact us here.
In accordance with the European General Data Protection Regulation of Personal Data n°2016/679 of 27 April 2016 (RGPD) and the French Data Protection Act n° 78-17 of 6 January 1978, you have the right to access, rectify, delete, portability, limit or oppose the processing of your personal data. To exercise these rights, please send us a letter to the following address: info@team2.fr
Consult the legal information
Become an actor within TEAM2